E-cigarettes helping smokers quit and breathe easier: New London study
Views: 70 Author: Site Editor Publish Time: 2018-05-22 Origin: Site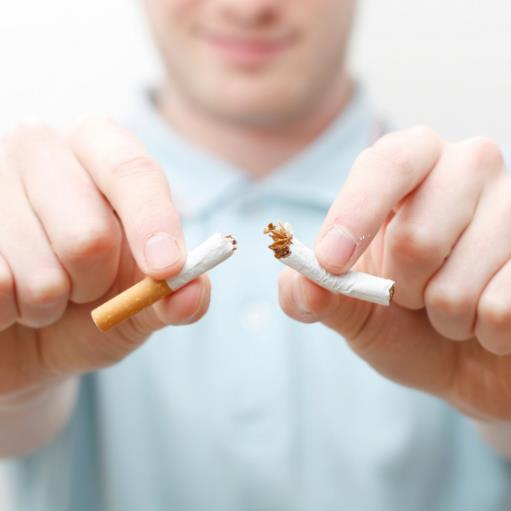 E-cigarettes are helping London smokers to reduce their cigarette-use or kick the habit completely – according to new research presented at the British Thoracic Society Winter Meeting today (Thursday 3rd December 2015)
The Croydon Respiratory Team's (CRT) pilot study analysed the use, and impact, of e-cigarettes among people using Croydon's stop smoking and lung health services.
The research, undertaken by questionnaire among 50 smokers and ex-smokers, (35% of whom had received a diagnosis of chronic lung disease – COPD), found that:
80% of the sample had used e-cigarettes on their own, or in combination with other nicotine replacement products

42% had reduced their cigarette-use

38% had quit cigarettes completely

52% reported improvements in their breathing

18% reported a reduction in sputum
Interestingly the study also found that whilst all patients taking part wanted to stop smoking cigarettes, they did not have a deadline to stop using e-cigarettes.
The researchers believe that although this is a local study of people using stop smoking services in a hospital setting in Croydon, it does highlight the popularity of e-cigarettes among those smokers either wanting to quit or reduce their tobacco consumption.
Dr Roshan Siva, consultant lung specialist at Croydon Health Services NHS Trust, says:
As the use of e-cigarettes increases and becomes a more recognised way to quit smoking, more research is needed to inform and shape future NHS smoking cessation services.
If e-cigarettes are formally incorporated into NHS stop smoking programmes, it will be important to address the issue of people phasing out, and ultimately quitting, their use of e-cigarettes rather than continuing to use them indefinitely.
Dr Sanjay Agrawal, consultant lung specialist & Chair of the British Thoracic Society's Tobacco Special Advisory Group, said:
Our response to e-cigarettes must be led by the evidence. The key issue is around 10 million Britons still smoke tobacco with one in two long term smokers dying from their habit. So it's vital we explore every opportunity to support people to quit. And e-cigarettes are a very popular way to cut down or kick the habit. So we need to study how we can best use their potential – alongside all the other ways to stop smoking.
There is no doubt that e-cigarettes are less harmful than tobacco – but we must also continue to study their long term health effects.
According to existing national research studies:
There are now 2.6 million adults using electronic cigarettes – of which nearly two out of five are ex-smokers and three out of five are current smokers

Ex-smokers say they are using electronic cigarettes to help them stop smoking whilst smokers are using them to reduce the amount they smoke

Between 2010 and 2014 there was a rise in the number of current smokers who also use e-cigarettes, from 2.7% in 2010 to 17.6% in 2014

The increase in the number of people using e-cigarettes between 2014 and 2015 came almost entirely from ex-smokers – rising from 4.5% in 2014 to 6.7% in 2015[1]

There are 10 million adult smokers in Great Britain and surveys suggest that two thirds of these want to quit, but that only 30% to 40% make an attempt to stop in any given year[2].
Ends.