Dovpo New Pod System Released- Peaks
Views: 311 Author: Site Editor Publish Time: 2019-07-24 Origin: Site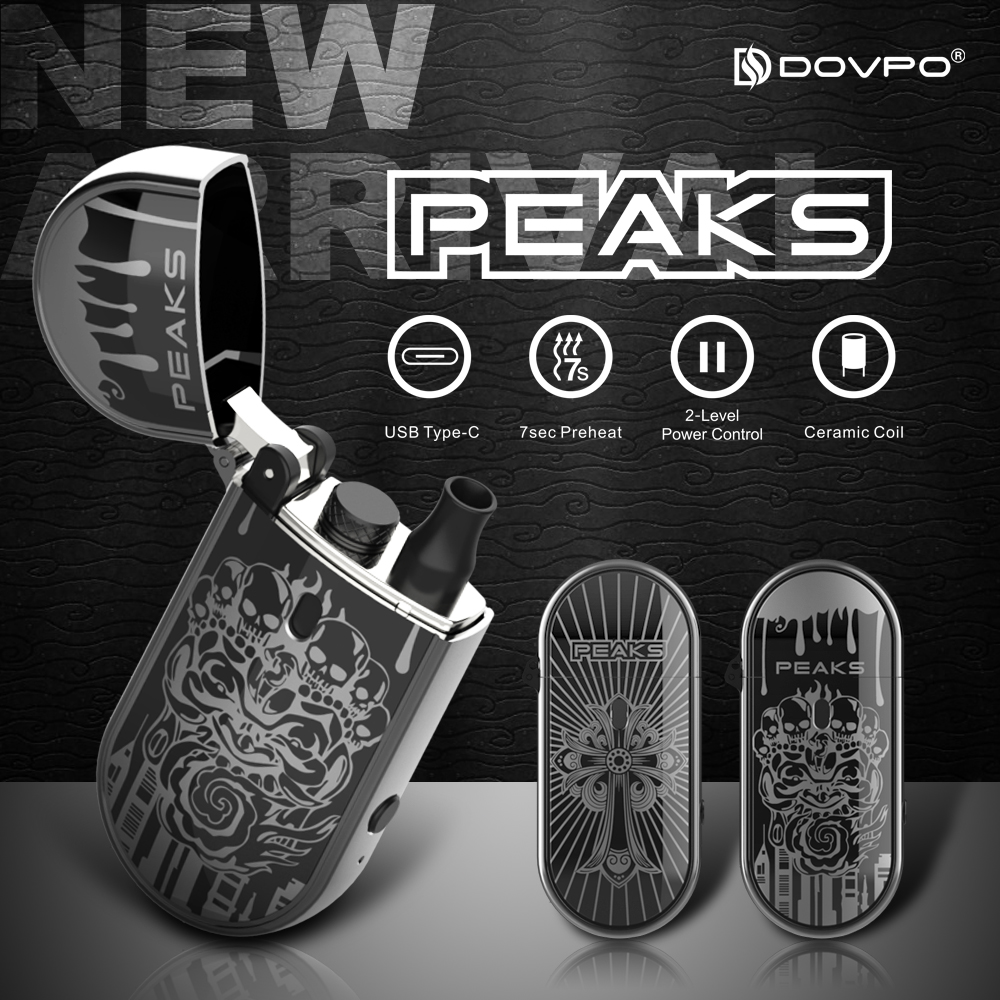 Hello everyone, there is a new device to you - Peaks (Pod System).
The new Dovpo Peaks is a unique designed flip-cover zippo like Pod System that is built with the material Zinc-Alloy that is aesthetically pleasing, with the metal feel and fine print finish.
The PCTG material top refillable pod has a 2ml liquid capacity that can last you a day and has a window to check your liquid level inside your pod. It has a 2 types of coil a 1.4Ω Ceramic Coil for MTL and 0.8Ω Mesh Coil for DTL type of vaping that is High Performance and has a Longer Life Span before it has a burnt taste.
It features 650mAh Battery Capacity and a Type C USB port that charges in 5v-650mA. There are 2 types of power output for the Peaks, level 1 with 8watts and level 2 with 15watts to control which power you're comfortable with.
The design and capability of the Peaks can wrangle and on the Pod System Game and potent enough to drive your daily vaping needs. It was made tough for you!
Welcome to check it >>>Dovpoecig. Buy it from Dovpo Online Store