IECIE Expo - Dovpo E-cig Company
Views: 39 Author: Site Editor Publish Time: 2019-04-29 Origin: Site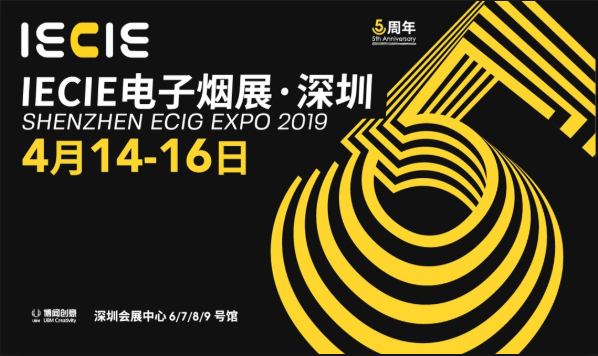 Recently, under the eagerness of the global e-cigarette enthusiasts, the 2019 IECIE International Electronic Cigarette Industry Expo officially opened in Shenzhen. As the world's most prestigious and influential large-scale electronic cigarette exhibition, IECIE International Electronic Cigarette Industry Expo covers solutions from the upstream supply chain of the electronic cigarette industry to downstream finished equipment and e-commerce, attracting the United States, Britain, Russia, etc. About 50,000 professional visitors from 45 countries and regions around the world visited.
Compared with domestic, the e-cigarette market in developed countries such as Europe and the United States is becoming more mature. In 2017, the total sales of new tobacco products such as e-cigarettes reached US$30.598 billion, an increase of 27.2% compared with 2016 and 3.9% of the total tobacco market. Most of the market is dominated by international brands such as VUSE, JUUL, and Blu. As the world's second-largest e-cigarette consumer market, the domestic e-cigarette market is also rapidly emerging. The growth rate of sales in the past 17 years is as high as 25%. It is expected to maintain an average annual growth rate of 20% by 2022. Due to the population base, although the global share is still low, the Chinese e-cigarette market has attracted many international tobacco giants to settle in. Among them, DOVPO electronic cigarettes to bring green and healthy domestic taste without losing the traditional smoking experience, their products quickly became the leader in the domestic e-cigarette market.
At the 2019 IECIE International Electronic Cigarette Industry Expo, DOVPO Smart One not only attracts attention but also attracts gold. Topside and Cat God also have good performances. Many domestic and foreign distributors come to consult and negotiate for thousands of miles. Dovpo's products and quality are affirmed. Among them, Smart One is an electronic cigarette printing machine, which has taken a large number of orders from the DOVPO. It has an electronic cigarette smoker's on-site test, which has a delicate taste, a throat feeling and an addictive effect and intelligentity comparable to real smoke. The convenient use method is highly recognized.
DOVPO products are Sino-US co-brands and are available for sale simultaneously in both countries. Not only does it lead in domestic sales, but it also becomes an explosive product in the European and American markets, with an excellent reputation. In the US, France and other places, there are branches of the company to create a commercial network layout that integrates things and crosses the five continents.
In the current era of Internet information, DOVPO has a place in the European and American markets with its quality and reputation.