The Vaper EXPO UK 2019 Invitation from Dovpo
Views: 79 Author: Site Editor Publish Time: 2019-04-30 Origin: Site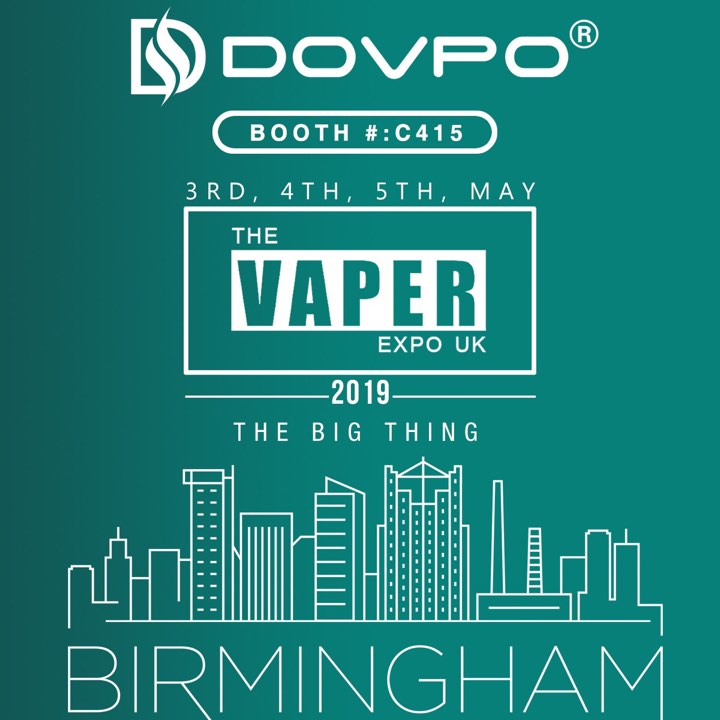 Hi there, we are glad to tell all of there. There'll be a Expo in UK - The Vaper Expo UK, we'll be there to meet you.
The Vaper Expo UK is now recognised as the largest and most important vaping event in Europe and is considered to be the must-attend expo for UK and International manufacturers, suppliers and distributors. We are proud to be our exhibitors and launch our new products and our quality service.
As the show reaches new heights every year, we always hope that consumers will get the best experience. The vaper Expo has always been considered a fun and lively environment where consumers from all over the world flock to our booth and continue to surprise them.
Welcom to Dovpo Booth # C415, we have something new to show you.
Address: NEC, National Exhibition Centre, Brrmingham, UK
Time: Friday to Sunday, 3rd - 5th May, 2019
Booth: #C415
Waiting for your visit!