Topside Dual Carbon Firmware Update Instruction
Views: 13018 Author: Site Editor Publish Time: 2019-07-19 Origin: Site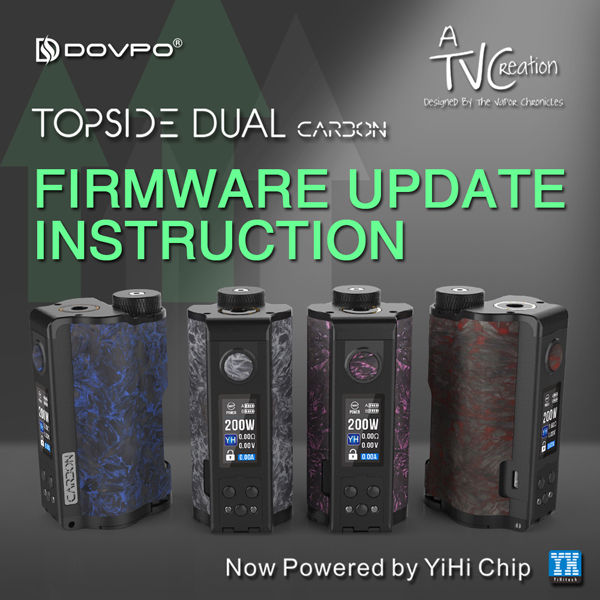 Follow the steps to get Topside Dual Carbon Firmware Update
1. Download the new Firmware
Click the button below to download the new Firmware
2. Download a driver software SXi
To update your Firmware,you need a drive software SXi,so please click the button below to download a driver software - SXi.
Then install the driver software SXi
3. Connect the topside dual carbon with your computer with the micro usb cable.
Note: Please remove your atomizer before the connection,and if you can't get connection,please remove your battery in the mod.
Open the driver software SXi,click "Connection"
Click "Install Driver"
4. Upgrade
Upgrade finished!
If you have any question please feel free to contact us. You can also join our facebook group to get more help.
https://www.facebook.com/groups/dovpoglobal/
Thanks for your support to Dovpo,hope you enjoy the Topside Dual Carbon.
Dovpo