What are the benefits of Vaping over Smoking Cigarettes?
Views: 71 Author: Site Editor Publish Time: 2020-04-07 Origin: Site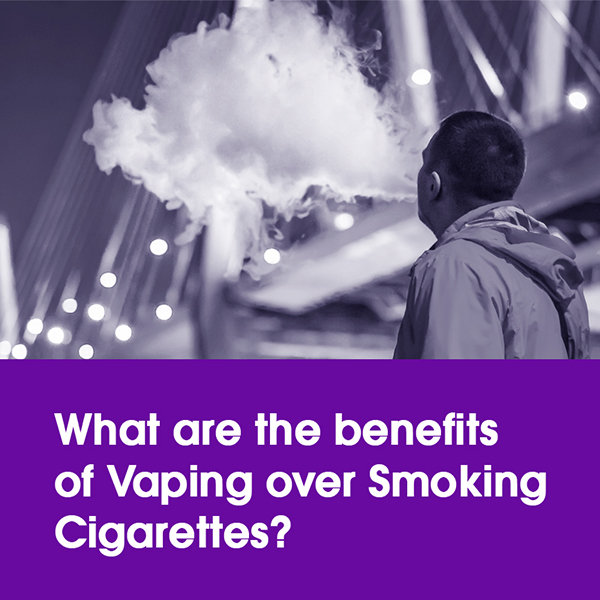 Nearly 3 out of 5 smokers want's to quit the habit and lessen the Nicotine dependency. With smoking being the leading cause of Preventable Deaths. Vaping was developed as a nicotine delivery system with the main purpose of being used as a placebo for smoking.
Vaping or electronic cigarette use has contributed to saving lives of hundreds of thousands of lives of smokers wanting to quit smoking. As Research shows from the Royal College of Physicians vaping has been proven to be 95% less harmful than smoking. Imagine how many more smokers lives can be saved with proper regulation and support from the government.
Vaping is the electronic heating of a liquid to create steam/ vapour. Typically FDA approved aerosolized flavouring is used mixed in with propelyn glycol and vegetable glycerine and most of the time nicotine. It has no chemical change involved unlike tobacco use because there is no combustion involved.